Keynote and Motivational Speaker | Corporate Leadership Trainer | Workshop Presenter
Self Growth | Business Coaching | Bereavement Support
Dynamic, Inspirational and Motivational Keynote Speaker & Presenter
Inspired by the legacy left behind by his late son and only child, Jonathan, growth and support authority R. Glenn Kelly has dedicated his life to helping others move forward from profound tragedy and crisis. Today, he is a highly sought after Keynote & Guest Speaker for numerous non-profit, business, educational, medical, and religious organizations. He uses the pain from his experiences along with the jubulance of his discoveries that came after to stand before others and let them know there is a life of peace and purpose ahead. Mixing his knowledge with a bit of humor, R. Glenn brings awareness and understanding to others in a way which leaves them knowing that difficulities may come, but it is the nature of man and woman to rediscover self-worth, self-esteem and a healthy sense of ego.
"R. Glenn Kelly was the guest speaker at Delta Air Lines Wrenched Hearts Spring Fly In. He was not only our speaker but he felt like one of our members. Delta's Wrenched Hearts will absolutely have Mr. Kelly back to speak."
...Tim Moye, Founder – Wrenched Hearts, Delta Airlines Headquarters, Atlanta, Georgia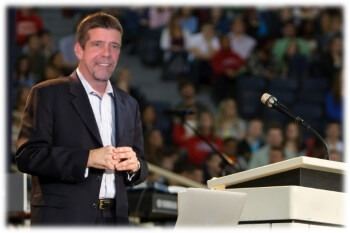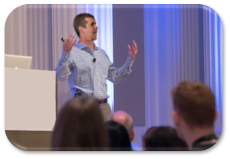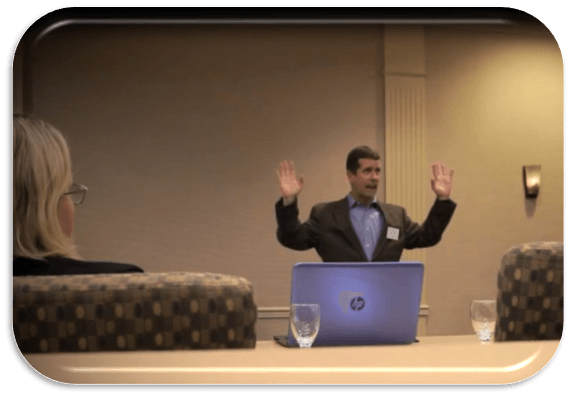 Energetic and Knowledgable Business Coach and Workshop Presenter
R. Glenn Kelly conveys inspirational clarity for personal, professional and organizational growth with wisdom, lessons from personal failures and successes, and a bit of humor for his audiences. As a former business executive, one-time egotistical man who survived only on the praise of others, and, of course, now always a grieving father, R. Glenn's presentations and workshops motivate attendees to recognize that they already have the ability inside to move forward, whether shifting an organization to a more proficient level, dealing with a personal crisis, or living a self-centered life devoid of lasting, true & strong relationships.
"R. Glenn has an effervescent personality and easily engages his audience. HIs passion for his subject matter is evident as he conveys his heartfelt knowledge to his listeners. Mr. Kelly is an outgoing, friendly individual whom you will observe interacting with those in attendance at meals, between seminars and at the conference site. He has "stage presence", which is vitally important as a speaker. I have worked personally with him and he is an asset.
...Kay Bevington, Founder & Editor, Alive Alone, Inc.
Noted Authority for Support and Growth in the Media
R. Glenn has appeared on multiple television talk shows, in newsprint articles, and served as both co-host and subject matter expert on numerous radio programs discussing a variety of personal growth, business, and community topics. He has also contributed to many non-profit, national and international organizations with joining in webinars, streaming media presentations, and other support broadcasts. R. Glenn has also contributed dozens of written articles on grief support, as well as personal growth, to various magazines, newsletters, and internet blogs.
"Frankly, we were all blown away by you. You are really good; very knowledgeable. Although I know you would have rather lived your whole life without gaining that knowledge, thank you for using your pain to help others."
...Marybeth Conley, Talk Show Host, Live at 9 Program, CBS News
The Workforce Capital Recovery Program
Coaching Buiness and Organizational Leaders in
Recovering Over $75 Billion Dollars in Lost Annual Revenue
Click Logo for Details
Personal and Business Growth Platforms
Motivational Keynote Speaking and Workshop Presentations
For Developing and Living With a Healthy Ego
Click Logo for Details
Take action by enlisting R. Glenn Kelly today! He imparts experience, personal pains, and researched knowledge to provide awareness of self, others and business. He can guide and influence the healing process after a profound loss, aid men and women in understadning the confusions of sex and gender biased grief, and help businesses recover lost revenue. Have R. Glenn at your next gathering, event or meeting to inspire, coach and motivate others toward peace, purpose, and productivity.
"Let me help you move forward, whether in business, a relationship or in healing. We all deserve to live a life of peace and purpose."
...R. Glenn Kelly