Business Event Presentations | Seminars | Workshops | Coaching
* U.S. Business and Organizations Lose Over $100 Billion Dollars in Annual Revenue Due to Bereavement and Personal Grief Issues in the Workplace *
Employee Assistance Programs * Special Attention *
The Workforce Capital Recovery Program is not similar, nor intended to replace an EAP. This program is not for the employee...instead, it is for the leadership of the business or organization. The employee may take the opportunity to seek mental health support on a weekly, monthly, or even more infrequent basis, but he or she will be in the workplace each day. They need you, the leadership, to understand that your greatest assets do not "Just Get Over It" once they seek outside help. They will be influenced each workday by superiors, peers, customers and more! This program is "Leadership" training in managing the grieving employee.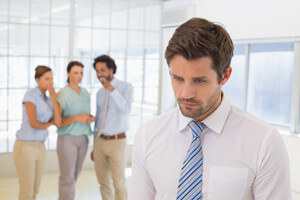 The hidden costs are real! They impact you and your business. Recover yours and compassionately help your greatest assets now ~ Here is how...
Workforce Capital Recovery Program ~ Corporate Seminars | Management Coaching | Event Keynote Speaking
Commisioned Study Found:
1,000s of employees studied found that six months after a loss or profound personal event the following was reported to be due to the event:
85% of Managers experienced significant errors
85% of Supervisors experienced significant errors
90% of Font-Line employees experienced injures
General Data
1 in 100 employees will die each year (U.S. CDC)
4 - Average number of employee dependents at home

 Exponentially increases grief impacting business
Even Small businesses are impacted by grief issues
Employees who experience loss at home are generally in the age of prime productivity
Grief Impact on the Bereaved
Lack of concentration
Loss of creativity
Frequent mood swings
Fatigue
Confusion
Impeded Memory
Lack of desire to be productive
Low morale
Decreased Motivation
Lack of overall concern
Avoidance of peers and others
Grief Impact on Workplace
Decreased productivity
Injury events increase
Worker's Comp Rates rise
Judgement errors
Errors in financial transactions
Higher employee turnover
Greater re-hire costs
Increased training costs
Decreased customer service
Disruption to clients and vendors
Hidden costs go unnoticed
Let R. Glenn Kelly inspire and coach your team into accepting your employees back to work after personal crisis
"R. Glenn Kelly was the guest speaker at Delta Air Lines Wrenched Hearts Spring Fly In. He was not only our speaker but he felt like one of our members. Delta's Wrenched Hearts will absolutely have Mr. Kelly back to speak."
...Tim Moye, Founder – Wrenched Hearts, Delta Airlines Headquarters, Atlanta, Georgia
"I lost my son last year and returned to work in about ten days. You were right that people look okay but they are not. Others at work don't want to grieve with you, so I really did not have much support. I just sit at my desk and cry, but just keep going."
...Reader's online response to DeSoto Times Tribune article written on R. Glenn Kelly's "Grief in the Workplace" work
Inspirational Keynote Speaker | Business Coach | Workshop Presenter
An engaging, dynamic and inspirational speaker, R. Glenn's high energy, expertise in grief and bereavement, as well as his personal experience as a grieving father and business executive are the perfect ways to bring insight and management techniques for mitigating the loss of grief and personal crisis in the workplace. He is an experienced Keynote Speaker and Workshop Presenter, mixing his own loss experience with knowledge and humor to help leaders become aware that the bereaved do not "Just Get over It."
Businesses and organizations, regardless of size, are losing revenue and valuable personnel to grief, due to death or profound personal crisis outside the workplace. The employee cannot help but to bring this back to work with them...whether they show it or not. Let R. Glenn coach you into recognizing and responding to employees who are troubled outside the job, and how to support and aide those great assets back to who they are, and more, on the job.

R. Glenn lives the legacy of his late son, Jonathan Taylor Kelly, by sharing with others that awareness is the key. This awareness can bring us all to a life filled with peace and purpose.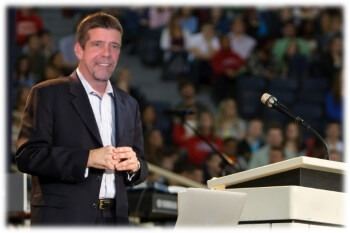 "I hear it from business leaders all the time...'We have an Employee Assistance Program, so we are already helping.' They have no idea how much coming to work every day impacts someone living with grief. Work used to be a safe place...once as safe as home."

Those at work, including management and peers, do not go home with you at the end of the day. They do not live the new life you unwillingly live now. They do not experience the unwanted change in what was once normal for you. For them, nothing at home or at work will be different than their previous day's version of normal. Eventually, since they are not directly affected by it, your loss will fade in their minds. So will the idea that you could still be experiencing the incredible pain. It is not their fault, actually. After all, you are moving forward through the grief, processing the emotions and from all observations, appear to be fully functional again and doing well. Excerpt from R. Glenn Kelly's Book; "The Griefcase"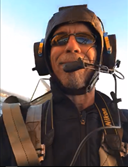 "Frankly, we were all blown away by you. You are really good; very knowledgeable. Although I know you would have rather lived your whole life without gaining that knowledge, thank you for using your pain to help others." ...Marybeth Conley, Talk Show Host, Live at 9 Program, CBS News

R. Glenn's Other Offerings
R. Glenn has been "through the fire" of traumatic loss. His mission now is to inspire hope and healing through the experience and expertise gained after the passing of his son, Jonathan. He seeks to have others embrace the understanding of the impacts in which grief has in all areas of life for those who experience traumatic events. Grief oftentimes brings on despondency, or the feeling of giving up! With support, the griever can move forward with properly trained support by those he or she spends more awake time with than those at home...the people at work. R. Glenn will inspire your leaders to build trusting relationships, decrease cost and injuries, and increase productivity through his motivational keynotes and the Workforce Capital Recovery Program.
R. Glenn imparts the experience of being a former business executive and a bereaved father to provide awareness that grief is not just about the loss of a loved one. Employees can also experience profound grief after an unwanted divorce, a major change to personal health, a grown child leaving the nest, and along with so many other events, the death of a company leader. Each of these can have a negative influence on work, productivity, and the bottom line.
Take action by enlisting R. Glenn Kelly to train your leadership in instinctively recognizing, managing, and thereby reducing the negative possibilities of grief and personal crisis in the workplace. Your employees deserve to live a life of peace and purpose...so does your business or organization!

"Let me help my fellow grievers, AND also your organization recover massive hidden costs
with the leading edge Workforce Capital Recovery Program workshops. Or, have me speak
at your next annual event or business meeting to show you where this loss is experienced" 
Contact R. Glenn Kelly 1-662-420-1293 today
Grief and Personal Crisis in the Workplace
~ Workforce Capital Recovery Program ~